PAWN VERSACE
Back in 1978 Gianni Versace opened his doors in Milan, Italy, with instant success as a fashion designer.  Once he extended his designs to accessorize his outfits, in 1982, Versace has since been referred to as "haute couture".  Versace's style and design has used ingenuity and imagination, creating fashion with bold colors and a striking style.  Although Gianni is no longer with us, Donatella and Santo Versace have continued to create a fierce style like no other.  Oro Express Chandler Pawn & Gold embraces these unapologetic creations value and sophistication, offering you to Pawn Versace for a short-term loan.
We can offer you the most cash to loan in Chandler on the following Versace Collection: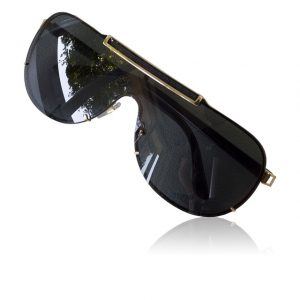 Watches
Belts
Leather Goods

Wallets
Phone Cases & Phone Pouches

Fashion Jewelry
Handbags

Clutch Purses & Shoulder Bags & Totes
Backpacks & Belt Bags

Shoes

Squalo & Chain Reaction Sneakers
Women's Pumps, Flats, Boots & Sandals
Men's Boots, Lace Ups & Loafers
As long as any of the above items have a resale value of a minimum of $200 or more, we can offer you a collateral loan!
Value to Pawn Versace
Versace is not just a name; it is an unapologetic style that is like no other!  So, it is imperative to first ensure that your item or collection brought in is genuinely from the Versace line.  If you have the receipts from the time of purchase or certificates of authenticity it is always helpful.  Also, if you have the original box or packaging that your item came in, please bring them as well.  While it might seem incidental, providing receipts and the original box from purchase actually adds more value when you pawn Versace.  Those, along with bringing them in and presenting your accessories in the best possible condition!
If you do not have your receipts or original packaging still, that is not a problem!  We will still provide you with an accurate appraisal for a cash offer!  Oro Express Chandler Pawn and Gold has the latest advancements using the Entrupy application.  Therefore, allowing us to verify your items are truly Versace in 15 minutes or less.  Furthermore, allowing us to begin our valuation.  After that, our associate will look at the external condition of your item or collection.  We are looking at the aesthetic appeal that it still has and ensuring there are no scuffs or scratches.  Finally, we consider the resale or fair market value that the same item is going for.  These three factors are essential to confidently present you with the highest cash offer around!
*There is a charge of $45 to test each Versace item, and must be paid, prior to the service.  
Cash to Loan on Versace
The assessment itself, is free of charge, so please feel free to bring in any items of value you would like assessed.  In addition, there is never an obligation to accept our offers.  We are confident that our cash offers surpass our competition, by far!  So, we understand if you choose to get a second opinion, nor or we surprised when you return because our offer is better.
When our offer is accepted, Oro Express Chandler Pawn and Loan will need a couple of things to complete the loan.  We will need a valid Arizona ID and a few signatures and then we start counting out the cash to you!  All in all, the process can take as little as 20 minutes, before you are walking out the door with cash in your pockets.  While you are paying back the loan, your valuables are kept safe and locked in our vault.
Terms of Versace Pawn
All collateral loans are for a 90-day period.  You can satisfy the loan at any time.  If you pay the loan in full before the 60th day, we will deduct a redemption discount, which lessens your payout.  If you need more time, Oro Express Chandler Pawn and Gold can do that too!    With paying the interest due at the end of the loan, we can extend the loan for another 90 days.  Once the loan is paid in full, we will return your belongings back to you the same day!
Click on the bottom right and an associate can start the process via Live-Chat, before you even arrive at our store!
Or text us at (480) 704-0809 and we can answer any questions you have 24/7.
Rather Sell Than Pawn?
If you would rather sell your Versace valuables than get a pawn loan, we will buy them from you. We also accept Prada, Louis Vuitton and Christian Louboutin designer shoes, purses, wallets and fine jewelry to buy or cash to loan.  Oro Express Chandler Pawn and Gold provides the cash you need to Chandler, Mesa, Tempe and Gilbert residents!  We strive to continuously serve these communities with the best offers as we have for over a decade!