Sell Musical Instruments for Fast Cash in Chandler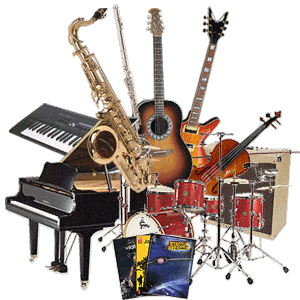 Got a musical instrument collecting dust? Decided to try out a new way to express your musical talents? Need cash? Oro Express Chandler Pawn & Gold will buy your musical instruments and provide you with the most aggressive cash payout. As the foremost expert in all of Chandler for buying and selling musical instruments, you can be positive that you'll get the MOST CASH for your valuable instruments!
Why not buy musical instruments Chandler residents have? These devices for artistic expression hold their value extremely well, even after being played for years. This is why we're capable of paying out as much cash for your musical instruments as we always have!
Any Instruments in Particular?
We buy almost anything when it comes to musical instruments: acoustic guitars, electric guitars, bass guitars, amplifiers, pianos, and even accordions to give a few examples. Drums are also extremely popular, from the individual classical snare drum all the way up to a complete drum kit, high-hats and all. We are proud to be able to give our customers the MOST CASH for their precious musical instruments out of anybody in the market. Some of our most popular brands are Fender, Yamaha, Gibson, Marshall, Zildjian, Les Paul, Ludwig, and Pearl. We also love to buy all sorts of production equipment, such as stands, speakers, mixers, power boards, microphones, and amplifiers!
How is This Different From a Collateral Pawn Loan?
The answer is simple. With a pawn loan, you get 90 days to finish paying off the money we give you from the loan. With us BUYING the item, we both agree that you are parting ways with the item. In short, the transaction of a pawn loan is dependent on how soon you pay us back; the transaction of us buying your item is FINAL. If you want to get your item back and still want some money in the process, a pawn loan would be a better option. We can help you out with that.
Let Us Buy Your Instruments in Chandler
Oro Express Chandler Pawn & Gold is a respected pawn shop in the city of Chandler. With much help and thanks to local residents we have been able to remain in business for over a decade and counting! This makes us capable of providing some of the best used merchandise. This is not only here in Chandler, but in the Valley of the Sun as well. That is the reason why we can be confident as the store that will buy musical instruments Chandler citizens own. Stop by Oro Express Chandler today!