About Oro Express Chandler and Pawn Loans
Oro Express is your one-stop shop when you need fast cash in Chandler. Our pawn shop near Gilbert, AZ, like our pawn shop in Mesa, AZ, makes it easy for you to get the money you need as quickly as you need it.
We aim to help people who need cash quickly and have unused valuables laying around the house or in safety deposit boxes that they want to convert into the short-term loans they need to do everything from paying bills to making investments.
Pawning is a Simple and Straightforward Process
When you want cash for gold or are looking for cash title loans, our pawn shop in Chandler, AZ, is here to serve your needs. Our staff appraises your possessions and will make an offer that is fair.
When you agree to the offer, our staff will explain the loan terms and conditions as well as answer any questions you may have about the loan we are offering. When your questions are all answered and you sign on the dotted line, we will hand over the cash and put your items into secured storage. It really is that simple.
Fast Cash in Chandler for Your Possessions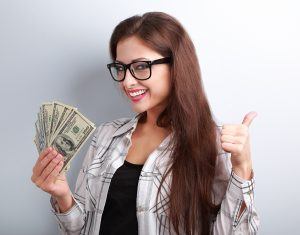 Our pawn shops can give you cash for your possessions. If you want cash for gold in Chandler, we have you covered. We can take your gold and silver jewelry, platinum, watches, personal electronics and many other items, including artwork and antiques. We can also do cash title loans in Chandler.
We offer automobile title loans on automobiles, motorcycles, fifth-wheel trailers, RVs and many other vehicles. You can pawn any of these items or sell them to us outright, depending on your needs and preference. This gives you plenty of flexibility to determine the best way to use your assets to meet your short-term financial needs.
Compliance & Security Are Our Priorities
From the items we take in to the items we store, Oro Express is fully compliant with state and federal regulations. This includes the provisions governing pawn shops contained within The Truth in Lending Act, The Fair Credit Reporting Act, Equal Credit Opportunity Act and Title V of the Gramm-Leach-Bliley Financial Services Modernization Act. For more information about our security and compliance measures, contact us at 480-844-2989 and we will be glad to tell you more about these aspects of our business.