Secure, Fast Auto Title Loans in Chandler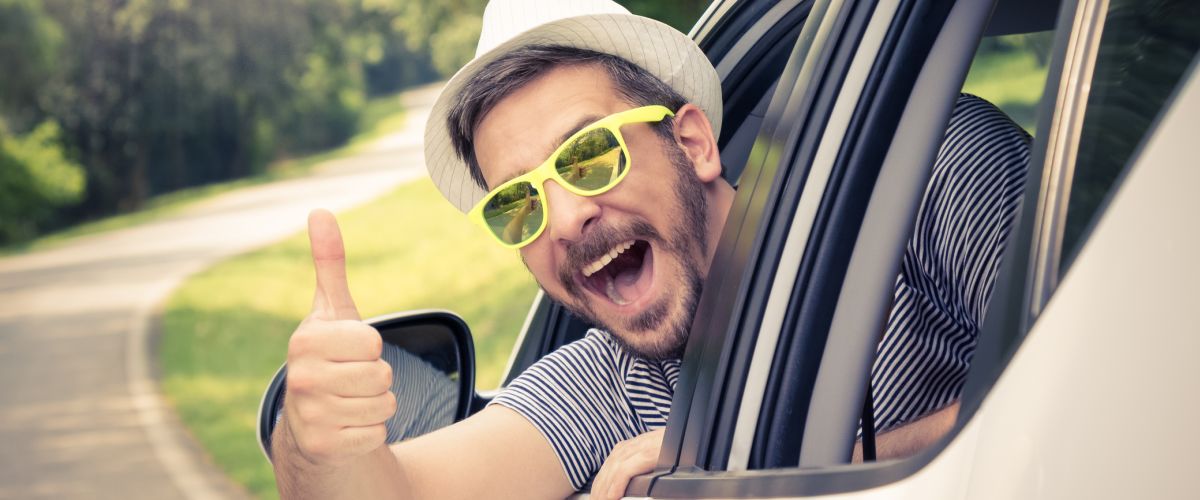 Everybody is in need of a supply of cash for when life happens. Having that cushion can be appealing to a person. However, it's not always possible to have money when you need it in a short amount of time. That's where we come in. Oro Express Chandler Pawn and Gold would like to let our customers know their very vehicle could be the thing they need to save them. That's why we encourage visiting Oro Express Chandler Pawn and Gold to receive auto title loans.
What are Auto Title Loans?
Auto Title Loans is a loan program that uses the vehicle's title as a means of collateral for the loan. The title itself would be based on the State of Arizona. We use this title to base the loan off of and will provide you the option to loan all or part of the offer we provide. However, more often than not, we allow the users to come and offer US a loan request based on their vehicle's value after we inspect it.
More specifically, it's a special form of collateral loan that doesn't have to consider traditional loan factors like other loan institutions.  This means we can ignore things like credit score, income, income type, and other factors that might be stopping you from getting fast cash in a traditional manner.  At Oro Express Chandler Pawn and Gold, our only consideration is the value of your collateral or the value of your car.  We can base a lot of our title loan terms solely on this including interest rate, loan-to-value ratio, which in turn influence monthly payments.  While we can include these traditional metrics if you're looking for different interest rates or more money than we can offer, but with our auto title loans, you'll never have to worry about what past decisions have done to you.
How Do I Get An Auto Title Loans?
The process is simple: First, make sure you have the vehicle under your ownership. If you do not, that's okay. Let us know and we can assist you in that regard (as far as we can go). Next make sure you have proper identification, such as a current Driver's License (or a current and valid Arizona State-Issued Identification). Once you have these items, bring them to us here at Oro Express Chandler Pawn and Gold. We'll make the paperwork process as easy as possible. Finally, you have the money you need in just a short amount of time.
If you want to expedite the process even more, you can just use our Online Title Loan Application.  This allows us to figure out many of the metrics of your title loan before you even arrive such as the interest rate, monthly payments, and loan amount.  You can also just use our live chat at the bottom of the screen and we'll be more than happy to help you evaluate your options at no cost to you whatsoever.  We have dozens of services that can get the majority of people in Chandler, Mesa, and Queen Creek an auto title loan in the span of an hour in most situations.  We've been getting people the cash they need for over a decade and are happy to make you the next to get your cash.
Realistically though, guys, we can do an auto title loan on just about any vehicle that you have.  Phoenix Title Loans specializes in helping people that can't find financial assistance through traditional means.  We've been in this business for well over a decade, helping our Chandler residents through tough bills and situations with our Chandler title loans.  No matter if your car is broken down, if you're waiting on a disability, social security check, paycheck, whatever the situation is, we can get you fast cash no matter what.  We have many ways to get you more cash than maybe many places will give you, and ways to reduce your interest rate so that we can ensure repayment is flexible and also feasible no matter the situation.  Our end goal for any title loan product is to get you back on your feet no matter the circumstance, and we will live up to that promise always.
In What Areas Do You Offer Auto Title Loan?
Initially, we cover the city of Chandler when making our Auto Title Loans. This is not limited to the city of Chandler, as we also provide services to the following cities/neighborhoods:
Gilbert
Apache Junction
Ahwatukee / Foothills
Sun Lakes
This is a wide area covering most of the Southeastern part of the Valley. But that's what makes us sought after, despite the competition. We are confident as a leader in the pawning industry, just as much to be THE leader of the auto title loans industry. This leads us to our next point.
We have locations all over the Valley of the Sun.  Over the last decades, we've expanded our reach to ensure that we're able to serve every citizen that needs money no matter what city you're in.  You could be on the furthest West side of the Greater Phoenix area, or the furthest East side and we can just about guarantee our ability to get you cash.  Phoenix Title Loans, our title loan provider, has over 12 locations there and ready to help you out no matter the situation.  Really, just give us a call and we'll help you evaluate your options free of charge and figure out what the best solution to get you fast cash is.  Oro Express Chandler proudly services the areas of Chandler, Gilbert, and Queen Creek, feel free to stop on by in person no appointment is needed whatsoever to get your fast cash today.
Where Are These Auto Title Loans Backed?
Our Auto Title Loans are backed by Phoenix Title Loans, LLC. This company is a Valley staple in Auto Title Loans administered in Phoenix Metropolitan area. They span the Valley from Avondale to Apache Junction, Glendale to Queen Creek. They, too, have a reputable standing in the Valley as Title Loan Lenders. To give a brief history, they started their business roughly ten years or so ago and have partnered with various pawn shops across the Valley.
Personally, on your end, the title loan is backed by your vehicle.  We believe in the value of these loans because they're secured and we don't have to bog you or ourselves down with other limiting metrics like credit score, income, or even employment status.  Your vehicle is all the kinds of security that we need in your repayment of the loan.  On top of this, it means we can work with just about any kind of situation that is presented to us.  We're capable of securing financing for you when nobody else will no matter the kind of vehicle you have.  Heck, we can even loan on watercraft like boats, jetskis, and any other weird items you have sitting around.
They specialize in multiple types of loan programs, such as truck, auto, motorcycle title loans. This company has also taken boats for pawns, Luxury and Exotic vehicles for title loans, and offered refinancing on existing vehicles. They even buyout competitor's Title Loans from competitors and then provide better title loans in the process!
Title Loans in Chandler, Mesa, and Gilbert
Oro Express Chandler Pawn and Gold wants to remind our customers a simple fact:
Auto title loans are a great way to get fast cash when you need it.
It's a simple process that we get to see your vehicle and you see our cash. We proudly serve Chandler citizens, along with the residents of Queen Creek, Gilbert, Apache Junction, Ahwatukee / Foothills, Sun Lakes, and more. Finally, we have also been in business for over a decade. But you don't have to take our word for it; come to our store and get the auto title loans we proudly promote. Visit Oro Express Chandler Pawn and Gold today!