Auto Title Loans Can Get You The Cash You Need In Less Than An Hour!
Financial Emergencies can leave you in the slow lane while life thrusts you in the fast lane!  However, the solution may be the vehicle you use to get to and from work.  Auto title loans are the quickest, easiest, and painless way to get fast cash to deal with an unexpected emergency.  Many of us just don't have the type of money lying around to deal with an unexpected expense such as a hospital bill, car accident, or sudden house repair.  With our auto title loans, you to get all the cash you need instantly, and drive your car, whilst you pay the loan. It saves you time, saves you money, and saves you from any hassles.  Specially when you know you have a reliable source that consistently provides viable ways to get the cash they need like Oro Express Chandler Pawn & Gold!
The Advantages of Auto Title Loans
Auto title loans are a safe way to catch up on bills or handle financial emergencies without delay.  In addition, you do not have some of the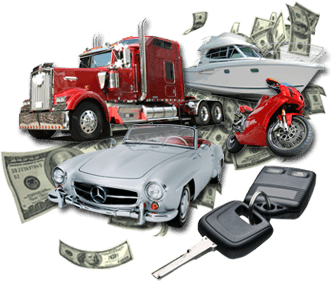 restrictions or the chance of the repercussions that a traditional loan gives you.  Most importantly, you continue driving your car while you are making payments on the loan.
The beauty in a title loan is it involves no credit check, no verifying income, no calling your brothers, sisters, and neighbors for references. The car just needs to be in your name, and without a lien on it (a clean title).  The entire process can also be handled in approximately 45 minutes or less.  In fact, we can even work out some of the finer details before you come down to our store.  Complete and submit our online Title Loan Application down below.  A customer assistant will respond via email within less than 15 minutes, to get the process started.  Once you arrive at the store, let our pawnbroker know about submitting the application, and they can pull it up, and continue the process.
On top of all of this, being late on a payment, or needing some flexibility in the entire process doesn't hurt your credit.  Here at Oro Express Chandler Pawn and Gold, we want to save you from financial distress not put you deeper in that hole.  We're always happy to work with people with extenuating circumstances, or unique situations.  So consequently, there are title loans available that consider different circumstances.  More than likely, there is one that fits your needs.
Oro Express is Here to Help You With Auto Title Loans & Cash
If you're still not totally sure whether a car title loan is right for you, just reach out to us.  We're happy to provide free consultations no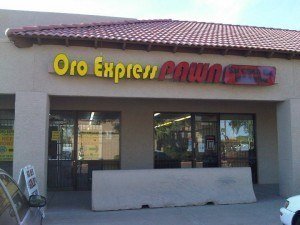 matter what kind of situation you might be in.  Just use our live chat at the bottom of the screen, or fill out our Online Title Loan Application.  We're specialists in getting our customers money when they truly need it.  Having helped people with bad credit, no credit, being unemployed, on social security, disability, salvage titles — folks, our Chandler title loans do it all.  Let us be of assistance, and we'll make sure you stay on your feet.
If you still have more questions, just reach out to us.  We're happy to help our customers evaluate their options and figure out which of our loan services is the best for them.  We also offer pawn loan services at each of our locations meaning that perhaps a title loan on your car isn't the best solution, and we can find you other ways to not only save money, but get the money you need and keep your car nice and safe.
Auto Title Loans Are Secured By Your Cars Value
It's an incredibly simple process to assess the value your car retains.  Once you arrive at Oro Express Chandler, come talk to one of our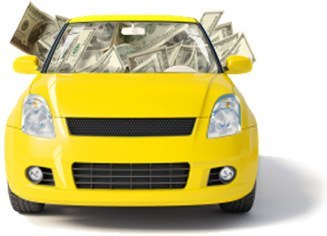 friendly and knowledgeable associates.  Make sure to also bring your vehicle's title, and your Arizona State-Issued Drivers' License. This helps in the paperwork process. You give them the information on your car, and our associate will do a walk around of your vehicle with you, and evaluate its condition.
There's many different ways that we can work with you as well.  A car title loan is obviously a collateral loan.  Which means that most of the value does come from your vehicle.  However, there are additional metrics that can help in different ways.  For instance, you can get you more money, lower your interest payment, or lower your monthly payment.   Although these are things we do not normally require.  Such as credit checks, employment history, proof of income, and whether you have a spare key or not can help with any of these things.
Oro Express Chandler is more than happy to help you evaluate your options to find whether or not a car title loan is the best option for you, just give us a call, or use our live chat down below.  We're here to help the fine citizens of Chandler, Queen Creek, and Gilbert with our title loan services, so let us help!
Great! And After That?
Afterwards, we simply make you a cash offer based on the loan-to-value, and you can choose the amount you need to borrow.  You're not
required to borrow the full value of the car for your title loan, but can simply take what you need.  In fact, our advice is to never take more than you need.  Because the more you borrow, the more interest accrues, raising your monthly payment.  The lower you can keep your payments, the easier it is to budget paying that, and what ever extra you can add to it, to chip away at the principal amount the loan is based on.
Depending on what you, as the customer needs, and the amount borrowed are the major factors that determine how long the contract is written for.   There are never any penalties incurred for early payments.  Therefore, you can take out the loan for as short or as long as you like.  For instance, if you take a cash loan of $1000, you can have the loan set up for 24 months to lower the monthly payments.
For the duration of the loan, you can continue to drive your vehicle.  Because that would defeat the purpose of a title loan if that were the case.  Every month, you pay at least the interest owed on the amount borrowed.
What If You Need More Time?
If you need additional time for your loan, we can help you with this. We're not in the business of repossessing vehicles or cheating people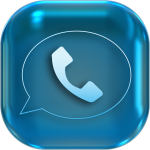 out of perhaps the most necessary tool for their livelihood and work.  Payments for title loans are due every month, but that's only the interest.  When your due date comes up, we're happy to be flexible with you and explore whatever options you might need to make the loan work.  We have no problem giving you extra time or being flexible if it's necessary.  We just need you to reach out to us or Phoenix Title Loans and let us know.  Our focus is to serve the proud residents of Chandler and give them help whenever they need it.
Really, all we ask of our Chandler title loan customers is that they make a monthly interest payment.  While it's always wise to make more than just the minimum payment each month as that lowers your interest and allows you to pay off the loan quicker, and reduces your monthly payments as well.  A title loan is always meant to be a short term solution so we encourage our customers to do more than just take on an extra monthly bill.  At Phoenix Title Loans, we're always happy to work with our customers from Chandler.
It Seems Too Easy
It's understandable that most would think this is too easy. It's because it IS that easy.  All of our car title loans are offered through our partner: Phoenix Title Loans, LLC. This partner is a large,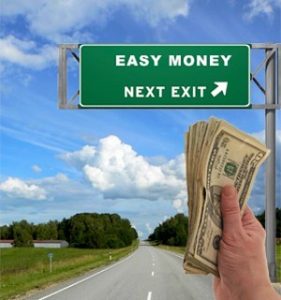 reputable, well-known company. Like ourselves, it's a local business, so you know you're getting the full potential of your money's worth in your title loans.  In addition, this title company shares our view that it is imperative to present customers with the most cash possible, in a time of need.  Phoenix Title Loans has been serving the Greater Phoenix area for almost 2 decades now.  Over the years they have expanded and now have multiple locations to provide secured financial lending services to those in need.  Their locations include Casa Grande, Mesa, Avondale, Scottsdale, Phoenix and more.
I Don't Know…Aren't You a Pawn Shop?
Indeed we are.  If you have concerns of the process, come and pay us a visit!  We guarantee that once you visit our pawn shop and sit with one of our professional associates, you'll understand why the process is so painless. You may qualify for a car title loan right then and there.  So don't delay, come visit us today!  We proudly service and offer car title loans Chandler, Mesa, Tempe, and even Gilbert residents came to rely, so you have no reason to wait.  Get the fast cash you need, to live a stress-free life.  Check out Phoenix Title Loans, LLC's page on Car Title Loans for more information!
 Through our partnership with Phoenix Title Loans, we can proudly offer Car Title Loans Chandler citizens trust. And we do this while also being a top-notch pawn shop! Along with Title Loans, we also offer additional services as well. It's the reason why we have been in successful; all thanks to the many customers we have served. That said, we strive to provide the best of service possible. It's how we managed to reach over ten years of business in our industry. Most other companies have yet to reach this milestone, and more still fall after it.
Thankfully, Oro Express Chandler Pawn and Gold always keep our customers needs in mind.  Therefore, we keep providing quality pawn and title loans so you can stay strong & in the fast lane!