Pawn Designer Accessories for the Most Cash Possible
It is a fact that we all go through the ups and downs financially.  It makes it easier when you just need to utilize the value to get through a small rough patch.  So consequently, that is why we offer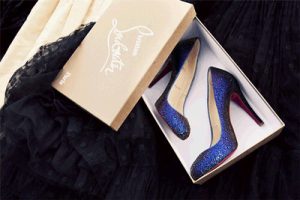 the highest amount for cash loans on haute couture lines.  Therefore, if you need to Pawn Designer Accessories, you need to look no farther than Oro Express Chandler Pawn & Gold.
Above all, if you find yourself needing some extra cash, you want to make it worth the while.  Furthermore, if you want a substantial amount, you need collateral that holds their value.  Designer products like Versace and Prada do just that!  Moreover, Oro Express Chandler Pawn & Gold can verify these haute couture lines and make the highest cash offers in town!
To receive a respectable cash offer on your high line designer accessories, relies on an accurate appraisal on your valuables.  These are what our associates are dedicated in providing.  Our store is equipped with Entrupy to test and verify if they are genuine articles.  But we must note that the authentication services of $45 for almost all luxury brands.  (HERMES authentication testing is $169 per item).
This gives us the ability to quickly verify they are genuine, not fakes or knock offs.  In addition, a certificate of authenticity for your accessory once it is verified.  After that, we continue the assessment, looking over the condition of your designer accessories.  We have to make sure that there are no flaws, scuffs or wear that depreciate its value.  The next phase refers to the fair market value of the item, to conclude to the amount of the cash offer presented.
Designer Lines and Accessories, You Can Pawn
Whether its Christian Louboutin, Louis Vuitton, Prada or Versace, you can bring them down to our store for a secured loan of 90 days.  While we do not offer loans on clothing, we do offer them on the following accessories…
Handbags

Clutches, Shoulder Bags
Totes, Backpacks

Leather Goods

Belts, Belt Bags
Wallets, Phone Pouches & Cases

Jewelry
Watches
Shoes

Women's Pumps, Boots, Flats
Men's Loafers & Boots
Sneakers
*Items must have a minimum $250 fair market value to offer our customers a cash loan.
Accepting a Cash Offer for a Pawn Loan
All of our appraisals are complimentary and there is never an obligation to accept our offers to pawn designer accessories.  However, once our cash offer is accepted, you will quickly have that cash in your pocket.  We will need your valid Arizona ID and a few signatures to complete the paperwork.  After that, we will be counting out the cash to you and placing your valuables in our secure vault.  They will stay there and be returned to you once the loan is satisfied.  In the end, your valuables will be back in your possession the same day the loan is paid in full.
Pawn Loan Terms
All of our collateral loans are for a 90-day duration, which you can pay off at any time within that time frame. To clarify, if you pay off the loan prior to the 60th day, a redemption discount will lessen the amount due.  In addition, we do not charge any penalty fees for early payment.
However, if you find you are unable to pay off the loan within the 90 days, we can offer you more time.  With only paying the interest accrued, we can extend your loan for another 90 days.  This can be offered as many times as possible you may need with just paying the interest. Moreover, if it is unforeseeable to pay off the loan, you can relinquish your valuables to us.  Although, this is not the outcome we are looking for, it will satisfy the loan. Moreover, removing you of any further obligations to the loan.
Oro Express Chandler Pawn & Gold
For over a decade Oro Express Chandler Pawn & Gold has strived to provide a means of getting the cash you need.  Chandler, Gilbert, Queen Creek & Mesa communities trust our pawn shop overall the others around!  Whether you are looking to pawn, sell or buy valuables, Oro Express Chandler is the clear choice!