Since the release of the PlayStation 5, it has been hard for retailers to keep them stocked.  But that is not your concern.  Because you lucked out and have enjoyed your PS5 for months now.  You even have a nice array of accessories to go with it.  However, you've realized that your bills are stacking up and stressing you out.  So consequently, you are trying to figure out how to make your ends meet and get caught up.  Oro Express Chandler Pawn & Gold can help you out.   Bring in and pawn PlayStation 5 to secure a cash loan for 90 days.  Our staff will assess your Sony game console and turn it into a cash offer on a collateral loan within minutes.  So, come on in and see what kind of offer we will present to you.
Accurate Assessments are the Key to Our Cash Offers to Pawn PlayStation 5 With Us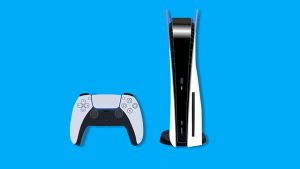 The value of your PlayStation 5 has the unique ability to retain much of its value right now, due to the demand's strength.  Therefore, you can get more cash in your pocket if you pawn PS5 with Oro Express Chandler Pawn & Gold.  Although, there are also things you can do to increase your cash offer…
Make sure your PS5 console and accessories are brought in to the store as close to looking new as possible.
Gather all of the accessories that came in the box, including power cords, controllers, etc.,
If you bought any accessories separately from the console, bring them in as well.  For instance, VR accessories and headsets.
Finally, if you still have the box your PS5 came in and the receipt of purchase, bring them too.
Our assessments on PS5's are free of charge.  Likewise, there is no obligation to accept our cash offers.
Pawn Loans on PS5's
If our offer is accepted, we need to complete the paperwork before we can count out your cash.  First, we will need your valid and current Arizona Driver's License or State ID.  After that, we will need a few signatures to seal the deal.  Without further delay, we count out our offer in cash directly to you.  From the time your assessment starts, to the time the cash counting begins can take as little as 10 minutes.
All of our pawn loans at Oro Express Chandler Pawn & Gold are for a duration of 90 days.  During the loan, we secure your PS5 and/or accessories in our locked vault until the loan is satisfied.  You are more than welcome to come in at any time during the 90 days to pay the loan in full.  However, if you come in and pay off the loan before the 60th day, we will deduct a redemption discount from the total.  Although, we know there are times that life gets in the way, keeping you from meeting the payment in full by the 90th day.  With only paying the interest that has accrued to date, we can rewrite and extend your loan for another 90 days.  Because, we here at Oro Express Chandler want to help with your financial stress, not make it worse.
For over a decade, Oro Express Chandler Pawn & Gold has offered multiple ways to get the cash you need and fast! That is why Chandler, Mesa, Gilbert and surrounding residents rely on our pawn shop to turn offers into cash in your hands!