Cell Phone Buyer With The Best Cash Offers!

In the age of technology, it's not uncommon for the average households to have more than one or more smartphones collecting dust.
Because cellphone providers continue to release new generations they quickly pile up.  Therefore, why not gather them up, gather their power cords, and turn them in for cash?   Where – you might ask?! At Oro Express Chandler Pawn & Gold.  Our pawn shop is the cell phone buyer that Chandler, Gilbert and Queen Creek can rely on to receive the most cash possible.
Rather than throw them away, recycle your unused phones and put some cash in your pocket. The best part, is that by utilizing the live-chat at the bottom of the screen you can get a head start on the process before you arrive!  That's right, we have a professional associate online to help our customers every single day.  Therefore, providing the answers to questions they may have, and to help expedite the process.
We Are The Cell Phone Buyer That Recognizes Their Value
At Oro Express Chandler, we provide cell phone assessments free of charge.  Whether you just want to know the value of your phone, or are looking to cash them in, does not matter.  Therefore, do not hesitate to bring them in to our store.
Some tips to ensure you get the best offer possible:
Bring in your cell phone(s) in their best possible condition.  They must be in working order for us to buy them.
Remember to bring all the accessories that it came with (charger, adapter, etc.,).
In addition, bring in the receipt and/or box it came in at the time of purchase.
Lastly, bring in any accessories you bought separately that you no longer use as well (i.e. earbuds, Bluetooth, et al.,).
Our associate will begin by testing the phone and ensuring all of its important features are in working order. No need to worry.  Because even with a smartphone, this takes only a few minutes.  All that is required is making a phone call, sending a text, connecting to the Internet, and other most essential functions of a cellphone.  As a cell phone buyer, we pride ourselves on ensuring our inventory is of the highest quality.
In the end, our associate will check the fair market value of that make and model of cell phone is valued at.  This ensures that you're getting the most and fairest cash offer for your phone that day. Our attention to detail is what separates our Chandler pawn shop from the competition.
Brands of Cell Phones We Buy:
Need Cash, But Not Wanting to Sell Your Smartphone?
We understand that smartphones, have become an intimate part of us as individuals today.  There are those of us that prefer to keep a back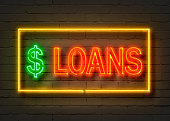 up, in case yours gets lost or stolen.  We understand and respect that.  But, what if you are needing some extra cash though?  If you're not ready to part with your cell phone, then we're more than happy to offer you one of our cellphone/smartphone loans!  While still putting cold, hard cash right in your pocket to pawn your extra phone.  This will give you the cash you need now and 90 days to repay the principal plus the interest accrued up to that point.
All of our residents in Chandler, Gilbert, and Queen Creek are important to us as a community.  Therefore, no matter if looking to sell a cell phone or to get a smartphone loan, we can help!   Our attention to detail, and maximum cash loan offers are available to the public 7 days a week.  The longer you wait, the more your phones depreciate, so visit today!