Buy Silver Rounds as Investment and/or as a Collector:
Silver rounds are an accessible and sound investment. They are 99.9% pure silver and weigh one troy ounce (31.103 grams).   Although their size and features may resemble coins, they are not actually legal tender.  They are privately minted productions unlike coins minted by governments for every day currency.  Although there are variety of grades to Buy Silver Rounds that provide security and be collectibles.  Oro Express Chandler Pawn & Gold proudly provides these precious metal mints to our community.
Silver is a commodity traded daily on the stock market.  This keeps the price fluctuating from open to close.  It's selling price is known as the Spot Price.  Our store buys silver rounds at or just above spot price.  Our pricing to the open public is called the "premium" spot price.  We do not exceed that minimal upcharge, because we are here to help you, not insult you.
Bullion Rounds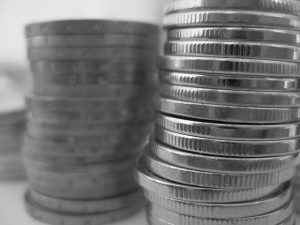 If you are solely seeking to buy silver rounds as an investment, bullion silver rounds are perfect.  Because these rounds stack and store easily, are minted with the producer's hallmark and come in varying sizes.  From 1/10th of and ounce up to 5 ounces, it makes this an affordable silver investment.
The most common size sold of silver rounds is the 1 ounce troy round.  It's weight is 31.1035 grams (1.097 "regular" ounces), allowing you to accrue your investment at a pace that is affordable.  Generic silver bullion rounds are made solely for this.  These are called Fractional Silver Rounds that very from 1/10 oz to 5 oz to accommodate any budget.   Therefore, the mint is simply the stamping of the makers hallmark, the country it represents, and the basics.  However, there are a few minting producers that provide the most common silver rounds bought. For instance:
A-Mark Precious Metals
Wall Street Mint
Sunshine Minting
Commemorative Silver Rounds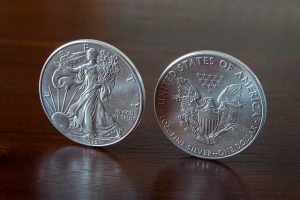 Commemorative rounds are commonly 1 troy ounce, but they also minted impressions of the time and place.  Whether there is a themed series or historical significance made in a country and time, they are an appealing investment and collection, minted in silver.   Although, some commemorative silver rounds are replications of coins no longer produced for legal tender.  While others are dedicated to their state and its symbols.  Their detailed depictions represent cultural moves, defining moments and those that were in the forefront.
The fractional silver rounds are also found in commemorative silver founds.  Once again, widening the ability to collect these rounds and making them fees able for every one.
Here are some good examples:
Presidential Silver Rounds
Armed Forces Silver Rounds
American Buffalo Rounds
Icons of Route 66 Rounds
Lunar Silver Rounds
U.S Coin Replica Silver Rounds
Proof Silver Rounds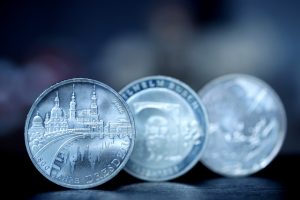 These are the stunning rounds that you have seen, that are meticulously detailed that every coin enthusiast knows their release dates and their specifics.  "Proof" rounds catch anyone's eye.  It is impossible not to notice them.  Because these rounds are struck from a minting press more than once.  Whether themed or commemorative, they have a layered depth and definition to these silver rounds like no other.  In addition, some of them have hues or actual color as well that add to their beauty.  Most importantly, these proof minted rounds are polished to have a mirror-like finish.
These proof rounds are sealed for their protection and also some are seated in a box or encasement.  It's obvious that if you find yourself drawn to collecting rounds or coins, that these are what struck your intrigue.
These are very well known Proof Silver Rounds:
Chinese Silver Panda
Apollo 11 Silver Round
Austrian silver Philharmonics
Nordic Creatures Series
12 Labors of Hercules
Chandler's Investment Connection
Oro Express Chandler Pawn & Gold has been the East Valley's connection to invest for your future and collect for your enjoyment.  We provide multiple services to make money, or find cash you need quickly.
Click on the bottom right and connect via live chat with an associate.  We will answer any questions you have and can get the process started before you arrive to our location.