Chandler's Premier Full Service Pawn Shop!


A pawn shop is a full-service store, in all senses of the word.  It is specifically designed to buy and sell any and all items.  They were created in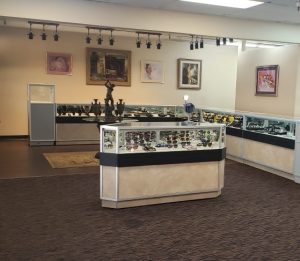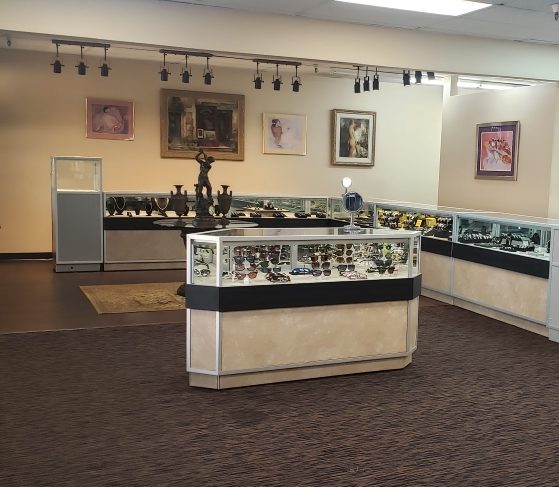 the past to help people get fast cash, and that is what it still remains today at this pawn shop Chandler residents.
Pawn shops offer a large variety of services, the main being the ability to attain a pawn loan on any item you might have.  If you need money and fast, you can put up an item as collateral and get the money you need in minutes.  Pawn shops also offer the services to buy and sell a variety of valuables.  Here at Oro Express Chandler Pawn & Gold, we can offer you the most cash for whatever item it is.  Whether you're coming in from Queen Creek, Gilbert, Mesa, or Chandler, we're here to offer you our full pawn shop services.
A Pawn Shop's Main Services
Oro Express Chandler is a one-stop pawn shop that provides a means to get the cash you need, with options on how to make it possible.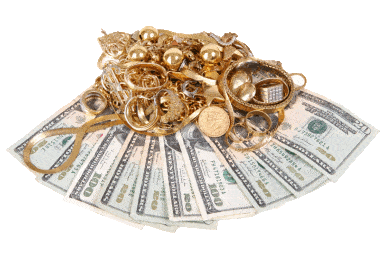 Although pawn loans are our most used service, we also buy and sell a vast selection of quality merchandise.  We buy and sell hundreds of used cell phones, used computers, musical instruments, TVs, and more.  From your gold and silver jewelry, to power tools, or antique juke boxes, we will assess its value, and turn it into cash in your hands!
There is only a slightly higher amount of cash you will get when you sell something outright, rather than pawn it.  Because it is always our goal to offer you the highest amount possible, and have it beat the rest.  In the end, letting are offer be the one accepted and turn it into the cash you need in minutes!
Auto Title Loans Available at Our Pawn Shop Chandler Residents
Our most popular type of loan, however, is not our pawn loans on used goods, but auto title loans on cars.  In conjunction with our friends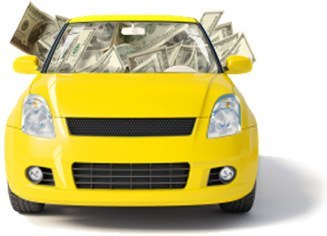 from Phoenix Title Loans, LLC, we can offer thousands of dollars that you need, and make monthly payments up to 60 months.  And you can receive the amount, in cash within less than an hour.  This service also allows you to get almost as much cash as the value of your car.   And did we mention that you still get to drive your car while paying off the loan?
When a sudden expense comes up, particularly car repairs, it's not always clear how much it's going to cost.  Therefore, with an auto title loan from us, you can be sure that you have enough loaned to you to cover extensive costs.  Our auto title loans are available on motorcycles, trucks, muscle cars, minivans, boats, jet skis, RVs, fifth wheel trailers, literally anything.
If you're in Chandler, Gilbert or Queen Creek, come in and receive a quote on an auto title loan from us free of charge.  Or click on the bottom right of your screen to reach a customer assistant via live-chat.  You can start the process online and get an estimated amount of how much we can loan you, before you arrive at our pawn shop!
What Can You Do to Get Me Fast Cash?
As a full-service pawn shop, we can do many things!  Just as I described above, you can bring in whatever item you may have as collateral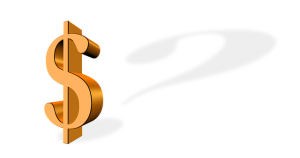 and simply take out a loan from us, or sell it to us after we assess it and make you a cash offer.  We're happy to help you in whatever way we can.  There's a reason we're the best pawn shop in Chandler, Mesa, Queen Creek, and Gilbert, and it's because of our complete devotion to our customers.
Some of our pawn shop customers have an exact amount of cash they need, but not one item that will pay out that amount on its own.  Therefore, they gather a group of valuable items to bring in to our store.  Then, they let our pawnbroker know the amount they need to reach.  This vital information helps our pawnbroker save the customer and themselves time, by seeking which items to assess first to reach the customers goal and needs quickly.
At Oro Express Chandler we strongly advise all of our customers to only take the amount they need temporarily.  Because the items you pawn are what secures the loan.  And, the more cash that is borrowed, the more you pay in interest on top of the principal amount that is owed.  In the end, we here at Oro Express Chandler Pawn and Gold, want to help you in every way we can.
Pawn Loans on Any Items of Value
The most important service our Chandler pawn shop offers is the ability to give you a loan on any of your items.  A pawn loan is a unique form of collateral loan in which you utilize the resale value of an item into a 90 day cash loan.  These are items that you own, that you are not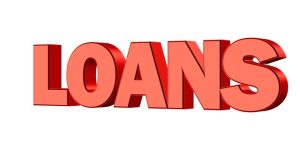 willing to sacrifice for a temporary amount of cash that is needed.   For instance, gold or silver jewelry, personal electronics, luxury accessories are personal affects that most are not willing to outright sell.  Because selling them is something you do when you cannot make ends meet, without doing so.
Pawn loans are also much different than lending from a bank.  We'll give you the cash you need, and hold your item until the loan is paid in full.   During that time your valuables are kept in our safe, secure storage facility.  The loan is for a maximum of 90 days to pay back the principle plus interest.  Once the loan is satisfied, we will gladly hand you back your belongings.
If your item holds a minimum of $200 resale value, we guarantee that we can make you a cash offer.  Give us a call, use our online chat, or just fill out our Online Application today and we'll be more than happy to help you evaluate your options.
Items We Buy and Sell in Chandler
There really is no limit or constraint to the items we can buy or sell from our customers.
WE BUY AND SELL:
That's the beauty of a pawn shop, especially one like ours.  The ability to literally buy or sell anything you might have, want or need.  Oro Express Chandler Pawn & Gold is here to make things easier on your pocket.  Whether buying something you have always wanted at a price you can afford, or sell something of yours that has value and turn it into cash in your hands!   Come visit the best pawn shop in Chandler!
Take Advantage of Our Layaway Program
Did you find something that you have always wanted, but don't have that kind of cash at hand?  That's never a problem at Oro Express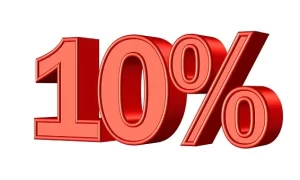 Chandler Pawn & Gold!
With only 10% down of the total sale, you can put anything in our store for sale on layaway!
Depending on the total amount of the item, and the amount you put down will determine the longevity of the layaway contract.  For instance, if you want a $500 ring, the minimum amount down is $54.29.  After that, you will have 5 monthly payments due of $94.27.  For the duration of the layaway, your ring will be kept safe and secure in our layaway vault.  Once the final payment is made, you will have it and its receipt in your hands and to keep within minutes!
Other Services We Provide at Our Pawn Shop Chandler Residents:
These are the kinds of extra services that make Oro Express Chandler Pawn & Gold more than just a pawn shop!
Free Assessments of Most Valuables
Proudly servicing the areas of Queen Creek, Mesa, Scottsdale, and Chandler.
---
Arizona State Pawn Shop Regulations
There are many pawn shop regulations in place, mostly to protect the customer but a few to protect the pawn shops themselves. These regulations come from both a state level and a federal level. A few of the state regulations include:
According to Arizona law, interest on cash advances from pawn shops cannot surpass 13% for the first two months, and then 11% each month after
Any persons seeking to be a pawn shop owner MUST submit any criminal offences and a set of fingerprints to the Sheriff's Dept. before receiving a license
Customers cannot be charged more than $5 to initiate a cash advance from a pawn shop. Customers also cannot be charged more than $5 per month to have an item stored by a pawn shop
For more on Arizona's pawn laws, check out Chapter 11, Article 3 on the Arizona Legislature website.
Federal Pawn Shop Regulations
A few of the federal regulations that govern pawn shops include, but aren't limited to:
The Truth in Lending Act, which is perhaps the most significant, requires that a pawn shop inform it's customers of ALL terms of a pawn loan, and the result of defaulting
The Fair Credit Reporting Act limits the sharing of personal information from pawn shops with any unaffiliated third parties, including requiring law enforcement to have an authorized warrant or subpoena
The Equal Credit Opportunity Act strictly prohibits pawn shops from discriminating against age, gender, ethnicity, marital status, religion, or nationality in terms or credit transactions
Title V of the Gramm-Leach-Bliley Financial Services Modernization Act of 1999 created certain privacy rights and requires pawn shops to disclose privacy notices to customers upon request
More information about these regulations plus information about more pawn shop regulations can be found at the National Pawnbrokers website.
Stop by the BEST Pawn Shop Chandler has and get the MOST CASH TODAY!