Pawn Gold Chains
There are times when you find yourself needing fast cash, to get you through financial hardships.  Yet, banks are not known to be swift with their assistance.  However, here at Oro Express Chandler Pawn & Gold, putting cash in your hands quickly is what we do.  In addition, we offer multiple ways for you to get the cash you need, depending on the circumstances at hand.  For instance, you can pawn gold chains for the cash, and have your gold back in 90 days or less, once the loan is paid in full.  Because we vie to make the best offers possible, and turn them into cash in your hands, in mere minutes.
Assessing Your Gold's Value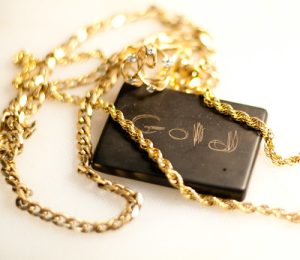 To pawn gold chains at Oro Express Chandler Pawn & Gold, our one requirement is assessing your gold's value.  Our pawnbrokers are well equipped to efficiently verify your gold's purity, weigh it, and present the best offer possible.
Gold's purity is measured by karats.  Jewelry made of gold varies from 10k (42% gold = 58% of alloys) to 24k (99.9% gold).  Therefore, the higher the karat, the more we can offer you in cash.  To achieve verifying the purity of your gold chain, we are equipped with a gold test kit and a touchstone to analyze it.  The testing does not put your jewelry in harm's way, nor does it affect its visual appeal in any way.
Once that is done, we will weigh your gold chain, and then refer to the spot price of gold to calculate the offer we will present.
At Oro Express Chandler, our offers are based on 70% – 80% of the spot price.  Our valuations are free of charge, and free from any obligation to accept our cash offer.
Pawn Gold Chains for a 90 Day Cash Loan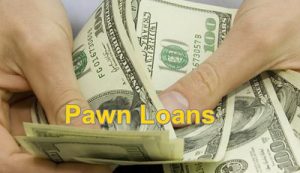 At Oro Express Chandler, the best thing about pawn loans, is that we offer almost the same amount of cash if you were to sell them to us.  Likewise, our cash loans rely on the value of your items brought in, not your credit score.  We assess the value of your gold chains accurately, quickly and put that cash in your hand in 15 minutes or less.
No Credit Checks – No Verifying Employment – No Need to Provide Proof of Income
To reclaim your gold chain, just come in to our store and satisfy the loan, by the 90th day.  You are welcome to pay off your pawn loan at any time, and are never subject to additional fees for early payment.  In fact, if you pay off the loan prior to the 60th day, we will deduct a redemption discount.
Need more time to pay the loan in full?  No problem.  Come on in and pay only the interest accrued to date, and we will rewrite your pawn loan.  Or, if you find it too difficult to pay it off, you also have the option to relinquish the gold chain to our store.  From that moment on, you will have no obligations to the loan, or to our store.
Oto Express Chandler Pawn & Gold provides Chandler residents to get the cash they need in mere minutes, hassle free!