Who Buys Used Cell Phones in Chandler Area?
It's easy to accumulate a couple of cell phones that are no longer in use for one reason or another.  There's no reason to let them just sit and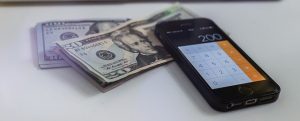 collect dust, when you can sell them to Oro Express Chandler Pawn & Gold.  Because we are the pawn shop who buys used cell phones near me, for the most cash possible!  As long as they are in good working condition, and released two years or less to the public, we can turn your cell phone into cash in mere minutes!
The Pawn Shop Who Buys Used Cell Phones Near Me for the Most Cash Possible
There are a lot of places that claim that their offers cannot be beat.  Yet, their offers are less than impressive.  Because most places offer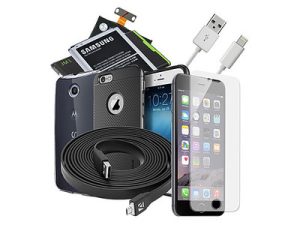 only 50% – 60%, at best, of its market value.  And that value is based on a few items that you need to present with the phone.  Although, many resale stores do not provide this information to the public before you arrive.  Sometimes, they do not even have the courtesy to provide it at all.
At Oro Express Chandler, our goal if focused on making you the best offer, and turning it into cash in your hands quickly!  And to be the pawn shop you can rely on when you need cash!  Therefore, our offers are based on 50% – 70% of a cell phone's resale value, depending on its condition.  In addition, we think it is important to make sure that you are well informed, to make sure you get the best offer possible.  Most importantly, we are staffed with the best pawnbrokers in the East Valley, that will accurately assess your cell phone and present you an offer.
All assessments on cell phones are free of charge, and there is never an obligation to accept our offer.  The valuation begins with our associate examining the external condition of the phone.  This is to make sure that the screen isn't cracked and that there are no scratches or marks that will affect its resale value.  Next, we will ensure that all initial accessories that came with the phone are present, and then plug it in to test if it charges properly.  After that, we will refer to its current resale price of the same make and model, then present our offer to you.
Tips to Increase Your Offer & Turn It Into Cash In Your Hands
Bring your cell phone in its best possible condition.
Make sure that you have the charger, and any other accessories the phone came with.
If you still have the receipt of purchase, bring it in with the phone.
Lastly, bring in any accessories you bought separately for the phone (i.e. Bluetooth, earbuds, speaker, et al.,)
Brands of Cell Phones We Buy
The following brands are linked to their phones released 2020: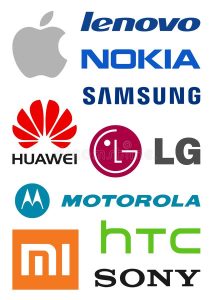 Sell Your Phone for Cash in Your Hands in Just Minutes
If you accept our offer to buy your phone, we will need 2 things to complete the sale.  First, we will need to see your current and valid Driver's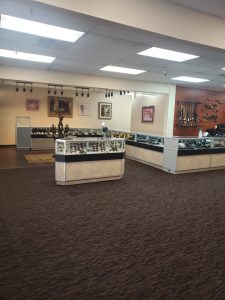 License, then your signature on the bottom to confirm the sale.  Once that is done, we count out the cash directly to you!  From the beginning of the assessment, to you walking out with a pocket full of cash, takes less than 10 minutes.
Pawn Cell Phones
If you need cash, but aren't willing to sell your back up iPhone, we have another option.  For almost the same amount of cash, you can utilize the phone's value for a collateral loan and fast cash.  All pawn loans are given 90 days to pay in full, and retrieve your valuables.  However, these loans only help with temporary cash flow problems,  and there is no time to wait.
Oro Express Chandler continues to be a reliable source to get the cash you need in mere minutes!  We are the pawn shop that Chandler, Gilbert and Mesa residents trust to get the best offers to sell or pawn valuables for cash!