No Job Title Loans in Chandler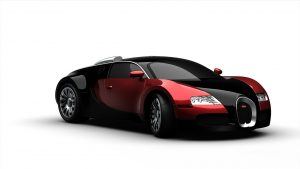 Life got you down?  Finding yourself in between jobs and still have bills to pay?  Oro Express Chandler Pawn and Gold is here to save the day when nobody else in Chandler, Queen Creek, or Gilbert will lend a helping land.  Traditional loan institutions, and other title loan lenders, always want you to provide some sort of proof of income but when else would you need money except when you're out of work?  Our No Job Title Loans are a simple solution to tide you over until you find a new job, or start your already secured job.
Why Will You Give Me A Title Loan and Not Them?
Simple: we understand title loans better than anyone else in the valley.  The beauty of an auto title loan is that it's a secured loan meaning that we can ignore many metrics like credit score and income.  Other title loan lenders, despite it being a secured title loan, still want some kind of extra security that you're a "good person" and worth them giving you a title loan.  Our No Job Title Loan simply doesn't require any of that nonsense, and can get you fast cash based solely on your vehicle.  Somebody has to help you back on your feet, and we'd like to be that person.
Alright, How Do I Get A No Job Title Loan?
The best way is by contacting us beforehand.  It saves you time, and it saves us time, because we can validate and work out many of the finer details about the title loan like interest rate and monthly payment.  This means that when you do finally arrive at our store, you simply have to fill out some paperwork before we send you on your way with thousands of dollars.  If not, you can just visit our location from Chandler, Gilbert, or Queen Creek, and we're happy to get it all figured out for you in person as well.  The most important part of the No Job title Loan process of course is the valuation of your actual vehicle, so let's dive into that.
We use Kelley Blue Book private party value to get an initial price of your vehicle.  Before we actually give you a cash offer, our associate will come with you outside and inspect your vehicle's condition (both interior and exterior).  This means looking for dents, blemishes in the paint, and how the interior looks.  We'll also listen for any sounds when the car is running to make sure it's in good running condition.  After we consider all this, we'll go over other ways that we can get you more cash (spare keys, storing the vehicle) and lowering your interest rate.  Now we give you your cash offer but with one caveat — don't take more than you need before your new job starts, or for your bills because this will simply accumulate extra interest making it harder to pay back the loan.  Afterwards, we'll collect a few signatures from you and put cold, hard cash right in your hand.  Every month after, you'll visit Oro Express Chandler Pawn and Gold to make your monthly payment and that'll be it!
Oro Express Chandler Pawn and Gold has been proudly serving Queen Creek, Gilbert, and Chandler for over a decade getting our citizens thousands of auto title loans to help them out of financial distress.  Let us help you with our No Job Title Loans today!