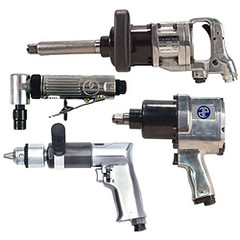 If you are ready to sell air tools and compressor, most people want to sell them all at once.  Otherwise, you can spend a lot of time playing hit or miss with potential buyers.  Either they are not serious buyers, or cannot buy more than two tools at a time.  Although, bringing your collection to sell air tools to Oro Express Chandler Pawn & Gold, you have made the right choice.  We are ready and able to buy your entire collection of air tools and accessories, and offer the most cash possible to you!
Brands of Air Tools We Most Commonly Buy:
Sell Air Tools for the Most Cash Possible
The amount that Oro Express Chandler Pawn & Gold offers is based on our assessments of your air tools.  Our valuations of your air tools are free of charge and are under no obligation to accept the offer presented to you.
An assistant will begin the assessment by examining the exterior of your pneumatic equipment.  Thereby, ensuring that it still has aesthetic appeal to potential buyers.  Meanwhile, at the same time, confirming that all the accessories and attachments are there to be sold.  After that, the air tools are connected and powered up, to test and confirm they are in good working order.  Finally, we will confirm what the current market value is, and present a cash offer to you.
Accepting Our Cash Offer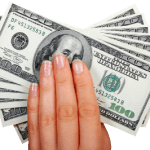 Once a cash offer is accepted, we will need a few things to finalize the sale.  We will need your valid and current Arizona Driver's License and also a few signatures.  After that is said and done, we will count out our offer in cash and hand it to you.  The entire process can take as little as ten minutes from the assessment to handing you the offer in cash.
Pawn Air Tools for Almost the Same Amount of Cash
If you are not ready to sell your air tools, perhaps the option to pawn them for cash is more appealing.  For almost the same amount of cash, you can pawn your air tools instead.  Meanwhile, for the duration of the loan, we will hold on to your air tools as collateral until it is paid in full.  You can get the cash you need in a time of an emergency, and have your belongings back in your possession within 90 days or less.