Sell Used Electronics for the Most Cash Possible
If you're looking for the best place to sell used electronics, look no further than Oro Express Chandler Pawn & Gold.  We are always interested in buying high-quality used electronics.  Because we offer the highest payouts in Chandler for televisions, recorders, entertainment systems, digital cameras, flat screens, LCD plasma screens, computers, stereos, Blu-rays, gaming systems and other high-quality electronics.
We offer the highest payout and are the best place to sell your electronics for money.  Oro Express Chandler is always interested in buying electronics from quality manufacturers like Pioneer, Denon, Teac, Macintosh, Sony, and Samsung.
We're always happy to purchase your computer hardware, including laptops, desktops, monitors.  In addition, we accept all brands.  From HP, Dell, Apple, Asus, Lenova and more.  Furthermore, at Oro Express Chandler Pawn & Gold, we'll give you the highest payout on computers and other electronics of any pawn shop in the Chandler area.
Sell Used Electronics of These Brands to Our Store
Laptops
HP
Dell
Fujitsu
Apple MacBooks
Asus
Lenovo
TVs
LG
Panasonic
Samsung
Sony
Vizio
Sharp
Insignia
Toshiba
JVC
Oro Express Chandler Pawn & Gold: The  Electronics Buyer Chandler Trusts
We've made the entire process hassle-free to sell used electronics to our store!  Because we want our customers to feel comfortable knowing that our expert team will professionally evaluate their electronics and give them the best payout possible.  To maximize your payout, make sure that when you bring us your item you include all of the accessories, including power cords, remotes and, whenever possible, the manuals.
The buying process starts when you come into our shop with your electronics.  Therefore, make sure that you remember to bring the cords or accessories that are necessary to use your item.  Furthermore, this includes chargers, remotes or anything we may need to test your item.  After that, a member of our team will evaluate your item.  First examining its overall condition and then researching the market for your item online.
To make a cash offer, we do need your electronics to hold a minimum resale value of $150.oo, and be no more than 2 years old (preferably newer).
Once we've arrived at a value, we will make you a cash offer.  If accepted, we will need to see your Arizona Drivers License, and a few signatures.  After that, we count out our offer in cash and hand it directly to you!  Moreover, the entire process can take as little as 15 minutes or less to sell used electronics at our Chandler pawn shop!
Stop by Oro Express Chandler Pawn & Gold Today
We are the premiere electronics store in Chandler, AZ, and the surrounding communities!  Therefore, bring your electronics items into our shop for an assessment.  After that we will present the best offer possible to you.  In the end, if you accept our offer, we'll simply collect a few signatures and count your money right into your hand!
If You're In Chandler, Queen Creek, or Gilbert, Sell Used Electronics to Us and Walk Away with Cash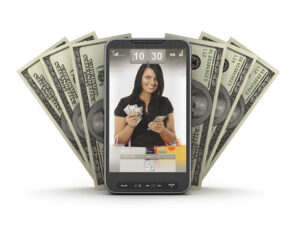 For more information check out our individual pages for:
We are the top TV buyer, top Laptop buyer, and top Cell Phone buyer this side of Chandler, Mesa, Queen Creek, and Gilbert.  Therefore, come visit us today or give us a call at 480-844-2989.  Because we're always happy to answer any questions you may have!