Collateral Diamond Loans in Chandler, Gilbert & Mesa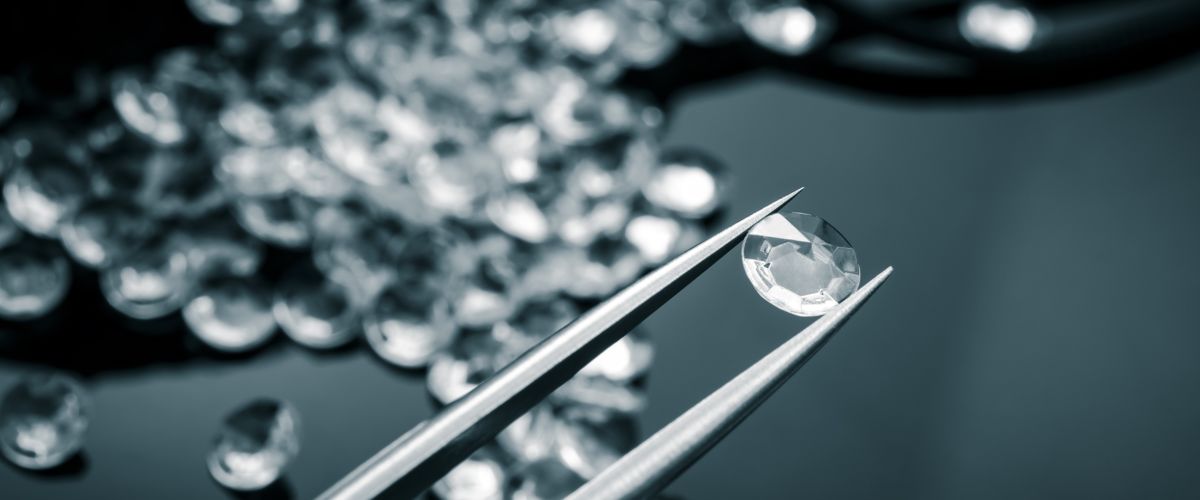 Cash loans on diamonds are much easier than pop culture, television, or movies would have you believe. There's no large safe full of diamonds, or us escorting you to a safety deposit box, a diamond loan is simply a pawn loan, otherwise known as a collateral loan. For more in depth information, you can visit our page here on pawn loans.  For the best offers on Diamond Loans Chandler, Queen Creek and Gilbert relies on.
The basics of a diamond loan, regardless of whether it's diamond jewelry or a loose diamond, begins with an appraisal. Our lovely associates have been in the business for well over a decade. They are trained and received certifications on how to evaluate your diamonds. When we evaluate a diamond, we use the 4 C's of a diamond: cut, color, clarity, and carat. Once there's an appraisal, we'll make you a cash offer on the spot. Should you choose to accept our cash offer for your diamond, we collect a few signatures from you, and send you on your way with cold, hard cash in hand.
The diamonds are then stored in our safe. This safe is equipped with a 24/7 video surveillance system. We are serious in protecting your collateral to ensure your trust in us. So whether you have a diamond ring, diamond bracelet, or even a diamond necklace, Oro Express Chandler Pawn and Gold is here to take care of you whether you're in Chandler, Gilbert, Queen Creek, or Mesa, and are always working hard to get you the most cash for your diamond loans.
What Can I Expect When I Bring in My Diamond Jewelry?
Good question!  It's important when dealing with diamond jewelry that you're putting it into hands that you can trust.  Having been in business for the better part of a decade, we've dealt with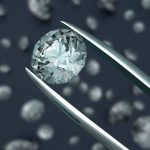 diamonds the size of your hand!  Our associates are expertly trained and even go through a diamond training class taught by certified GIA professionals.  For those not in the know, GIA is the global diamond rating organization that provides certifications on diamonds.  These metrics cover what are popularly known as the four C's of diamonds: Cut, Color, Clarity, and Carat.  Our associates will be able to deliver an incredibly accurate representation of these metrics, allowing us to make a perfect valuation of your diamond jewelry meaning you get the most cash diamond loan possible.
Is This Only For Chandler Residents?
No matter if you're in Chandler, Queen Creek, or Gilbert the process is the same (obviously!).  One of our associates will check take your piece of diamond jewelry and first check the diamonds in it.  We use a specialty tool that simply touches the diamond and through testing how the heat transfers through it can detect if it's a real diamond.  Next, we'll start working on the four Cs.  We'll go through them one by one, looking for blemishes on the surface and inside the stone, and seeing how clear it is, and then move on to perhaps the most important metric: carat.  Your diamond loan is greatly affected by these metrics, and the larger the carat size, the more amount of cash we can get you.
If the diamond is set in a precious metal (like gold or silver) we'll also check that separately (which you can find more information about on our Gold Buying page) and add that to our valuation of the diamond.  When you accept our cash loan offer, we'll collect some signatures, put cold, hard cash in your hand, and store your diamond jewelry in our secured, insured, and safe security vault.  When you're ready to repay, just come on back and we'll have it safe and sound waiting for you.
Why Take Out a Cash Loan on Your Diamond?
If you're in some kind of financial bind, there's not really many options. You can't simply walk over to the bank and get a cash loan willy-nilly. Getting a cash loan on your diamonds is the quickest,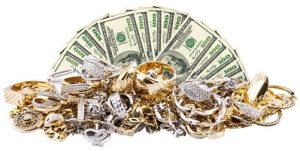 safest, discreet, and best way to get that cash you need. Simply stop by the best pawn shop in Chandler, Mesa, Gilbert, and Queen Creek, so we can value your diamond ring and give you cash within minutes. You no longer have to sell your diamonds, you get the cash you need, and we never run credit checks!
What Type of Diamonds will you loan cash on?
All types of diamonds are accepted such as: diamond engagement rings, diamond wedding rings, diamond earrings, diamond necklaces, diamond watches and loose diamonds. We will loan cash on any type of diamond regardless of cut, color, or clarity. These three criteria can impact the offer of your diamond loan, but we will still loan on them regardless. We're here to help you get the money you need.
Why you should come to Chandler Pawn & Gold?
Our diamond lender in Chandler has been in business over 20 years loaning cash on all types of diamonds. We invest in diamonds because we believe in diamonds. Time and time again, they've proved that they're valuable, and will remain valuable for years to come. We cherish and take care of them as they really are a special thing, and we understand that. Bringing in a diamond ring, for instance, for a loan is not an easy thing to do, but we're here to help, and to cherish your valuables. A diamond loan through Oro Express Chandler Pawn & Gold is no hassle, no stress, and easy. We're truly specialists in diamonds, and will take care of you every step of the way.
We are conveniently located close to you from all directions to get your diamond loan. You will give you the best prices this side of Chandler, Mesa, Queen Creek, or Gilbert! Come visit today!