FAQs about Oro Express Chandler, the best pawn shop Chandler has to offer!
I'm in need of some fast cash, what can I do?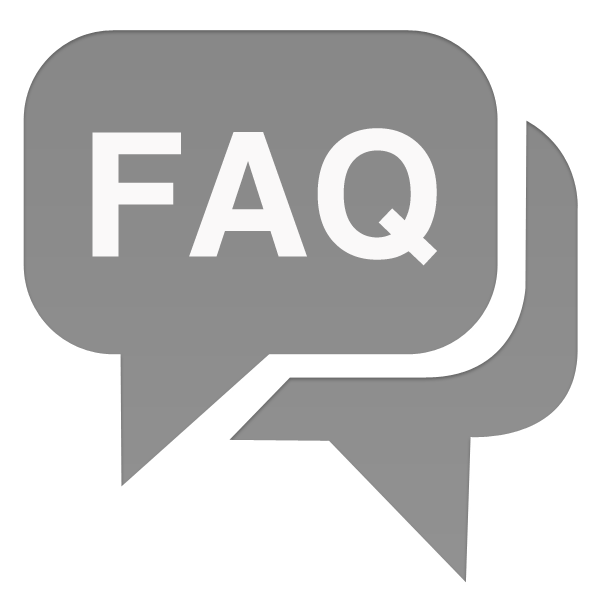 Bring in any item that has value and let one of our highly trained specialists give you an appraisal. We guarantee that our appraisals will offer you the MOST money out of every Pawn Shop Chandler has! After you get your appraisal, you can either choose to pawn your item or sell it to us.
What items can Oro Express Chandler pawn/buy from me?
We can take literally ANYTHING that has value. Here's a short list of just a FEW items we take, to get a general idea:
JEWELRY: Diamonds, Gold, Silver, all kinds of Jewelry & Estate Jewelry, all brands of Watches and fine bracelets
ELECTRONICS:  Plasma TVs, Flat Screen TVs, Home Theater Systems, DVD Players and DVDs, Car Audio Systems, GPS', Laptops, Desktop Computers, Monitors & other such peripherals, Cameras, Cell Phones, all Apple items like Macs, iPhones, iPads, and iPods
VIDEO GAMES & SYSTEMS: Playstation 2, Playstation 3, Playstation 4, Xbox, Xbox 360, Kinect, Xbox One, Gamecube, Wii, and Wii U, Plus, unlike many stores, we will also buy or loan on your entire collection of games.
MUSICAL INSTRUMENTS: All kinds of Guitars, Drums, Basses, DJ Equipment, Speakers, Mixers, Microphones, all Production Equipment
VEHICLES: Trucks, Cars,SUVS, Jetskis, RVs, Boats, ATVs, Motorcycles, Quads, Dirtbikes, Airplanes, Helicopters
POWER TOOLS: Grinders, Drills, Saws, Routers, Industrial Tools
Don't forget to bring all the accessories, such as chargers, cords, remotes, and manuals, to get even MORE CASH for the items you bring
How can you tell how much my item is worth
Oro Express Chandler has been in the pawn shop business for many years now. We utilize an intensive process to ascertain the true value of your items and guarantee the maximum amount of cash possible is given to you. While we can't say our exact process for pricing an item (That's what makes us blow the competition out of the water), you can rest assured knowing that you're getting the best possible price for your item. Feel free to drop by our pawn shop and get a free consultation on the price of your item. We promise you won't be disappointed. in fact, we ENCOURAGE you to go to other pawn shop and see the ridiculous offers they try to give you. We have very loyal customers who appreciate the time and effort we give in our pawn shop.
Pawn Loans and

YOU
What is a pawn loan?
A pawn loan is essentially a short term loan (usually 90 days or more) where you bring a valuable item into our pawn shop, we appraise it, and you decide you want to pawn it. We hold your item, with the exception of an auto title loan, until the loan has been paid back.
What if I can't pay the pawn loan?
With the way a pawn loan works, if you don't finish paying it back, the item becomes the property of the pawn shop. We do understand that sometimes life doesn't work the way we'd always like it to, so there are options we can help you with before you default on the pawn loan. The biggest way would be to extend the loan (via redeem or rewrite) until you're able to pay it back without defaulting. The nicest thing about pawn loans is that even if you do default, it does not hurt your credit, we simply take ownership of the item and put it in our inventory.
You mentioned an "Auto Title Loan," What's that?
 An Auto Title Loan (Also referred to as a title loan or car title loan) is a loan in which you get a cash loan up to the value of your vehicle. The best part: you can still drive your vehicle. All we require is the title and a set of keys. Auto title loans are a great way to get cash without having to lose an item. However, auto title loans are very similar to pawn loans; if you default on the auto title loan, the car changes ownership to the pawn shop. There are options to consider before defaulting though! Similar to pawn loans, you can easily extend the loan until you're capable of paying it off.
How are my items protected?
Pawn shops have some of the BEST security systems in place, surpassed only by banks. If we are holding onto an item of yours, it stays UNTOUCHED in a heavily guarded area monitored constantly by video surveillance. Jewelry, diamonds, gold, and other high value items are stored in a steel vault that's inaccessible to anybody who does not have the proper certifications. If you decided for an auto title loan, your vehicle will be stored in our secured lot, which has NEVER had a vehicle stolen. You are, however, required to keep insurance on the vehicle while in our possession.
What right do I have regarding the pawn loan/auto title loan?
The pawn shop industry is by far the most strictly regulated in the state. We have a very clearly defined code of laws that we are required to follow. The practices and procedures we follow are in complete compliance with ARS-44, Article 3. For more information, feel free to to visit the site detailing the laws a pawn shop must follow and the rights you have here:
http://www.azleg.state.az.us/ArizonaRevisedStatutes.asp?Title=44
Scroll down to Article 3 and you will be able to find any information you need. If you have any questions, please come in or call us and we will be happy to answer anything.