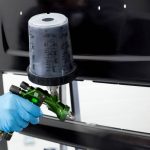 Looking to clear some space in your garage and put cash in your pocket too?  Then come on down to Oro Express Chandler Pawn & Gold and sell paint sprayer to our store.  We strive to offer the most cash possible for paint sprayer, and turn it into cash in your hands.  Come on in and see what offers we have in store for you for your HVLP, airless or compressed air sprayer equipment today!
Brands of Paint Sprayers That Can Get You the Best Offers
Sell Paint Sprayer for Cash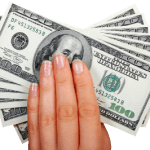 To be able to offer the most cash possible, Oro Express Chandler Pawn & Gold will first perform an assessment.  Therefore, our assessments on paint sprayers are free of charge and are under no obligation to accept our offer.  An associate will start the valuation, with first examining the exterior of the equipment.  So consequently, it makes sense to bring in your paint sprayer and accessories in its best condition possible. Meanwhile, we will also make sure that all the parts and accessories are present and connect them together.  After that, we will power up the equipment to make sure that every thing is in good working order.  Finally, our associate will refer to the current market value and then confidently present a cash offer to you.
Once an offer is accepted, we will need your valid Arizona Driver's License, followed by a few signatures from you!  After that we will count out our offer in cash and hand it directly to you!  From start to finish, the entire process can take as little as ten minutes.
*Click on the bottom right of your screen to be connected to an assistant via live-chat.  An assistant can answer your questions and start the process on-line before you even arrive at our pawn shop.  
Pawn Paint Sprayer Instead of Selling It
If you are not ready to sell your High Volume, Low Pressure paint sprayer but still  need cash, consider pawning it instead.  For almost the same amount as selling it outright, you can get a cash loan secured using your paint sprayer.  In addition, you will have 90 days to satisfy the loan and you will retrieve your item's back that same day!  Ask our associate about this program if it sounds like something that sounds like an option more suited for you.
Oro Express Chandler Pawn & Gold has been the pawn shop Mesa, Chandler and Gilbert residents have trusted to get the most cash from our offers for over a decade!  We continue to be a leader, in putting cash in your hands, when you need it the most, and FAST!