Get The Cash You Need with a Loan from Oro Express!
A pawn loan from Oro Express Chandler Pawn and Gold is the fastest way to get the cash you need. At Oro Express Chandler we don't require a credit or background check. All you need is a valid government-issued ID and an item of value for collateral.
A pawn or "collateral loan" is a 90-day cash loan. You simply bring in an item of value. We appraise your item and offer you a fair price. Our loan terms are simple: You can pay back your loan at any time during the first 90 days along with the interest due.
If you choose, at the end of the 90-day term, you may choose to pay only the interest due and renew the loan, or you may choose to let your loan default. If you choose to default, we keep and resell your collateral. One major benefit of pawn loans is that you will never receive any collection calls.
We're the best pawn shop in the Valley and we offer you the highest cash value for your collateral!
What Can You Use For Collateral?
We can give you a loan on anything of value that you own. We've made collateralized loans on everything from ATVs to motorcycles, vintage guitars, musical instruments, tools, gaming systems, computers – even a 38-foot motorhome! If it's a vehicle, we can offer you an Auto Title Loan. You get the cash you need and you keep your vehicle!
The beautiful nature of a pawn loan is that it's a type of secured loan meaning that if you have anything of value, it's as good as cash when you pawn it.  At the best Chandler pawn shop, we don't have to worry about silly metrics like credit scores, income, or employment type.  On top of it, we don't have to be picky about the kinds of items you have.  We specialize in giving pawn loans to the Chandler residents who helped us become the best pawn shop in Chandler.  Whether it's gold, jewelry, electronics, cell phones, smartphones, a car, a motorcycle, a boat, an RV, we don't care!  Anything you have is as good as cash for a pawn loan.
The beauty of a collateral loan is that the only kind of security of repayment for the loan we need.  The entirety of your pawn loan is based on whatever electronics, cell phone, laptops, jewelry, gold, silver, coins you end up bringing us.  The interest rates and anything associated with it are also based on this meaning that as long as you have something of value, then you can get a fair amount of money that you need.  While interest rates on pawn loans are sometimes high, with the right kinds of collateral we can get you rates that rival the banks, it all depends on what items you bring to us.  Gold and silver jewelry will get you the most amount of cash easily and makes our appraisal process simple meaning you could walk out with cash in as little as five minutes.  That's right, folks, you heard it here first: our Chandler Pawn Loans are the best in the state and can get you out of a financial pickle in no time at all.
We Also Offer Car Title Loans!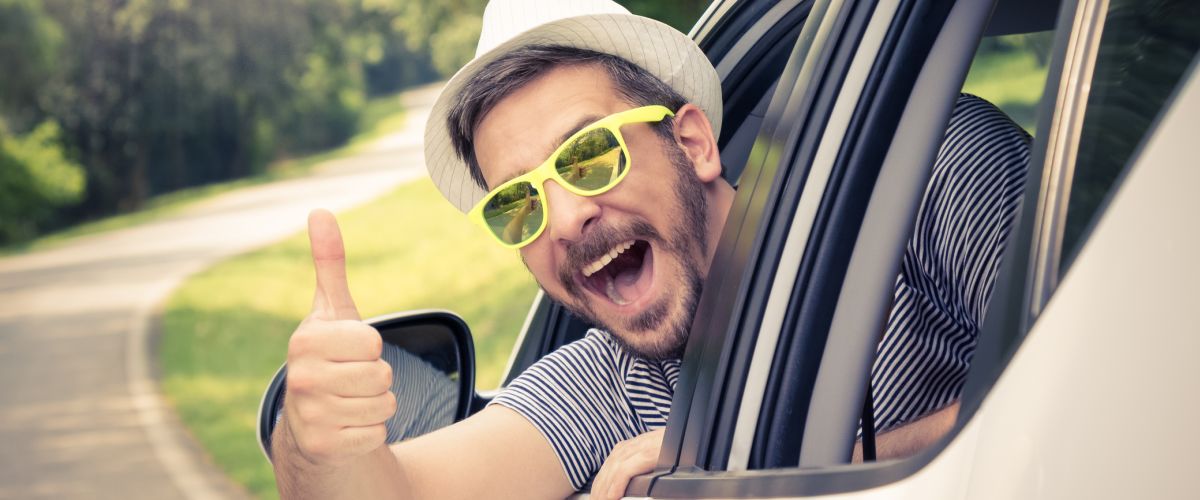 Sometimes we find ourselves needing a large cash infusion to deal with unexpected expenses.  Maybe your car broke down, is in impound, or you got hit with medical expenses.  But you still need to drive your car around, how am I expected to use it for a loan?!  With an auto title loan, you get to keep driving your car around!  Heck, we can even offer title loans on RVs, motorcycles, fifth wheel trailers, and anything else that hooks up to the back of your vehicle.  Our auto title loans offer lower interest rates and lower monthly payments than any of our competitors, and will always offer flexibility as it takes more than just a few months to get back on your feet.  We may ask for storage on these last few items, but in many situations we're happy to work with you.
Our auto title loan process is the safest and surest way to secure fast, cash loans for any kinds of expenses.  The best part about them is they're only written out for 30 day terms at a time so whenever you're ready to pay back the loan there's no hassle.  We can even expedite this process with our online application, or by just contacting us.  This means you can go from $0 to thousands of dollars in as little as five minutes as you'd only have to come and fill out paperwork before leaving.  As the top pawn shop in Chandler, Gilbert, and Queen Creek, we live to serve and an auto title loan is the best way we've accomplished that.
How Much Can You Borrow?
No deal is too big or too small. We can offer you a loan using an entire estate or complete collection as collateral. We offer loans from $20 to $250,000. Whatever amount you need, if you have the collateral we'll make a pawn loan to meet your needs that day! We offer competitive rates on larger-value and high-end items.  After all, our goal and intention is to give you money, why would we limit the amount you can get?  We pay based on the value of the item you have, so if you fly in a helicopter, then we'll get you that fast cash you need.  We've been serving the residents of Chandler, Gilbert, and Queen Creek for over a decade giving hundreds of thousands of dollars on any item you can imagine, so don't even sweat it.
Many people can sometimes be unsure about their item, so give us a call!  Or perhaps you'd like to negotiate terms on something that's exceptionally high value, like a large piece of gold or diamond jewelry, we're here to talk!  What other pawn shop offers you a live chat feature on the bottom of the page?  Folks, we're here for you, and will be more than happy to evaluate your options at no cost to you.  We're not in the business of repossessing items, so will always strive to work with our customers if they're still struggling to get on their feet.  You could bring in an entire box of items to pawn and we'd be happy to loan on each and every single one of them.
If you're looking for fast cash at competitive rates, give Oro Express Chandler Pawn and Gold a call or drop by! Visit Oro Express Chandler, serving Chandler, Scottsdale, Phoenix, Gilbert, Mesa, Queen Creek and the rest of the Valley.
We Also Buy All Items As Well!
A pawn shop isn't just about getting short term loans, but perhaps unloading extra items that have just been sitting in a closet, or that you've recently replaced.  Just bought a new laptop?  Sell your old electronics to Oro Express Chandler Pawn and Gold.  Pair of gold earrings you haven't worn in eight years? SELL THEM!  Anything that we'll give a pawn loan on, we'll definitely buy from you.  We sometimes can even offer higher prices for buying things like gold and silver, so it's nice to explore those options as well.  We pride ourselves in our immense flexibility offering our customers in Chandler, Gilbert, or Queen Creek multiple options to get financial aid.