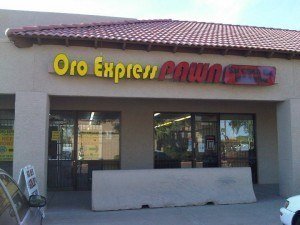 If you look around, you quickly realize there are pawn shops just about every where.  Although, being a reputable pawn shop, takes time, trust and consistency.  As a result, Oro Express Chandler Pawn & Gold is Pawn Shop Near Me and so much more!  Our store is dedicated to offering the most cash, as well as multiple services to Chandler and our surrounding communities to ease financial stress.  Whether you are coming in to pawn, buy or sell valuables, we are here to help!  Let's talk about what makes Oro Express Chandler the best choice to make when it comes to putting cash in your hands or saving it!
Professional Customer Service
Our staff is experienced, trained and well equipped to fulfill your needs when it comes to needing cash.  In addition, they take pride in serving the Chandler community with viable ways to obtain the cash they need.  Likewise, it is our focus and goal to consistently offer more cash to put in your hands.  We strive to be the pawn shop near me that you can count on for fast cash!
Whether you have items to pawn or sell to our store, we are happy to be able to help.  They will assess the item on its own accord and visual aesthetics.  Followed by verifying that internally every thing is in good shape.  Depending on the item, defines exactly what that can mean.  For instance, gold or any other precious metal will be tested to verify its purity and then weighed.  However, audio equipment will be plugged in and all of the functions tested to assure every thing works as it should.  After that, we refer to the current market value of the same make and model of the item in question.  With that last of the variables in place, our associate will calculate an accurate appraisal and turn it into a cash offer.
*All of our assessments are free of charge, and there is never an obligation for you to accept our offer.  
Our Lending Options Are Available to Everyone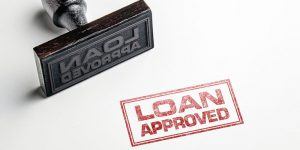 Unlike banks and credit unions, our pawn loans are based on the value the item you've brought in retains.  Although, you can bundle multiple items together if there is a certain amount of cash you need to have.  In addition, when you bundle items together, that minimizes the pawn tickets to track and the service fees to a bare minimum.
Our pawn loans are for a 90-day period, during which we hold on to your belongings.  You can pay the loan off in full at anytime during those 90 days.  Furthermore, we pro-rate the interest to date of satisfying the loan.  In the end, that can save you a lot of money from leaving your pocket in the end.  The same day your loan is satisfied, you will once again have your belongings back in your possession.
However, there are times circumstances do not allow you to pay your loan in full within the 90 days.  We can work with you.  Give us a call or come in, and with paying only the interest accrued, we can extend the loan for another 90 days.  Although, if you continue to struggle, you can relinquish your valuables to our store, and be free from any further obligations.
Get Title Loans with the Pawn Shop Near Me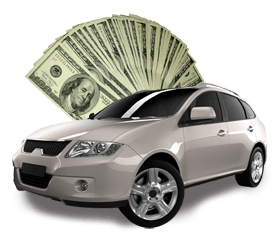 With Phoenix Title Loans LLC, by our side, we offer collateral loans that can get you more cash and a monthly payment schedule to agree on.  The title loans offer more time, and depending on your budget can get you the cash you need now, and end financial concerns.  In addition, you get to continue driving your car while you are paying off the loan.  Although, you will need the following items with you to complete the title loan agreement…
Proof of Income (Not required, but it will help increase the cash amount to loan and lower interest rate if proof of income is provided)
Proof of Address (Not required.  Same advantages as stated above)
Proof of Insurance (if vehicle's value is $4000 or more)
Spare Key (Not required.  (Although we offer you a discount if you leave a key with us)
The Pawn Shop Near Me has Live-Chat
By clicking on the bottom right of the screen, you can be connected via live-chat to an assistant.  They will be more than happy to answer any questions you have regarding any of our services.  In addition, they can start the process on-line, before you even arrive at our store.  Once you let the associate know of your interaction on live-chat, they will be able to continue where you left off.
Notary Public Services
We do have a Notary Public Services available on-site at Oro Express Chandler Pawn & Gold.  In addition to that, we also offer Mobile Notary Services as well.  Either call or text us to schedule an appointment and/or inquire about availability and pricing.
Our Location
Oro Express Chandler Pawn & Gold is located off of W. Warner Road and the I87, on Arizona Avenue, in Chandler.  Our convenient location is nearest to the AMF Chandler Lanes Bowling Alley which we share the parking lot with.
To sum up, our pawn shop strives to continually pave a way making cash when you need it possible!  We proudly serve Chandler, Mesa, Tempe, Gilbert and Queen Creek residents with the best cash offers and place them right in your hand.