Used Computer Store
Never in the last three decades have used computers been more affordable than they are today.  We're truly living in a technological revolution.  In addition, where everyone no matter their income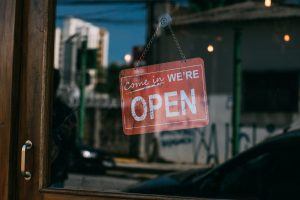 or wealth level has access to computers.  At Oro Express Chandler Pawn and Gold, we've been embracing this change.  Therefore increasing our buying, selling, and trading of used computers and used laptops. We amassed an inventory of used computers that rival any electronics store you'll find in the area.  If you're in the Chandler, Gilbert, or Queen Creek area and are looking for a used computer store, then we're the only place you should stop and visit.  All of our computers are thoroughly tested, cleaned, and are fresh and ready to use upon purchase; at a mere fraction of the original cost.
BUY:  Lenovo – Samsung – Sony – HP – ASUS – Acer – Dell – Apple – And more!
Sell Used Computers for Cash
A big portion of our day to day business is helping residents of Chandler, Gilbert, or Queen Creek get fast cash for their used technology, in mere minutes.  We've become so efficient at assessing
and evaluating used computers, laptops, and tablets, it's impressive! Most of our frequently used computer sellers are in and out of our Chandler pawn shop in a mere matter of five minutes.
If you've got a computer you are not using, you know that it's losing value every day that it sits unused.  Bring it to the used computer store all of Chandler trusts with their electronics and get cash for it today.  Open seven days a week, we've helped thousands of residents get cash for used electronics for a long time now.
What About Our Personal Data?
If you've recently sold a computer or considering it, don't worry about your personal information whatsoever either.  At Oro Express Chandler Pawn and Gold, we ensure that all devices are cleaned and reset to original settings.  Any identifying or sensitive information is removed before it reaches another customer's hand.  We understand the importance of data security and put none of our customers at risk.
Used Computer Loans Also Available
If you've got used technology and you're not ready to part with it regardless of its age, then no problem!  One of our most popular services is our pawning used electronics service.  Because we still put cash in your hand, but allow you a relatively long timeframe with which to pay us back. Our used computer loans are for a period of ninety days (90-days).  Allowing you the access to the cash from its retained value.  And enough time to get back on your feet financially, pay off the loan, and retrieve your computer.
At the end of the ninety days, payment of the principal and interest is all that's required and we'll happily return your used computer back to you.  If you'd like extra time to repay the loan, then that's no issue whatsoever!  We'll happily extend your used computer, laptop, or tablet loan for another ninety days with only payment of the interest on the item.