Sell Engagement Ring
Becoming engaged is one of the best memories of an individual's life; symbolized by the engagement ring.  All the love that was shared for years; before to the night leading up to that moment, and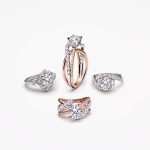 then to the actual marriage. Every step on this journey is treasured by everyone involved.  This is typically solidified through an expensive gesture: the diamond engagement ring.  The ring basically represents how invested you are in to sharing the future with another, and the commitment it comes with.
Humans, however, are tricky; these engagements sometimes don't make it to marriage. Sometimes, the marriages just don't pan out.  It's a horrible, horrible moment for many, but unfortunately is just how the world works.  This can leave many people in Chandler, Gilbert, or Queen Creek leaving financially helpless for a period of time.
At Oro Express Chandler Pawn and Gold, we would never want to see one of our residents suffer financially; not when we can help.  We're more than happy to help any customers sell engagement rings for cash no matter if they're diamond or platinum.  We'll pay you the fairest price as your engagement ring buyer so that you don't have to be vulnerable in your time of need.
Appraising Diamonds – Our One True Specialty
Diamonds are intricate pieces of stone. They're valuable just due to the demand, you put a lot of trust in other individuals when you buy or sell engagement rings.  From first buying the product to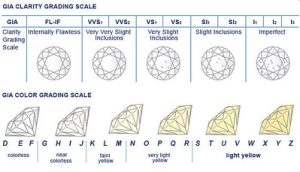 getting it fixed to selling it, many diamond ring owners can't help but feel they're being taken advantage of.  We can promise that at Oro Express Chandler Pawn and Gold, you don't ever need to feel this way.
At Oro Express Chandler, with experience and skilled accuracy, our pawnbrokers assess your diamonds.  Because we follow the Four C's of Diamonds: cut, clarity, color, and carat in order to provide the most accurate and highest cash estimates available.  This only concerns the diamond, and what every engagement ring owner needs to know is there is typically also a high value in the band itself.
Most diamond engagement rings have the diamonds set in precious metals like gold, silver, or platinum.  These alone carry a high cash value that in some cases can almost rival the diamond itself!  At Oro Express Chandler Pawn and Gold, we're on the lookout for ways to maximize your cash offer from selling engagement rings.
Other Engagement Ring Options

Do you still hold on to your engagement ring, due to the sentimental value to you?  Or, maybe you're an already married couple, simply in a time of financial distress.  We would never want to separate our customers from a diamond ring that still holds intimate memories.  Therefore, we're more than happy to provide an alternative to selling your engagement ring.  Because you can get an engagement ring loan instead.
This option gives you almost the same amount of cash, with a secured loan.  In addition, we will keep your diamond ring safe and secure in our locked vault.  In the end, after you satisfy the loan, we gladly hand you back your ring.  Most importantly, you can have your ring back in your possession in 90 days or less.