Handheld and power tools are quite an investment of time and money.  Not only are we seeking which tools are the best to achieve our goal, but also which brand to choose.  Therefore, if your preference has been mainly for the Snap-On brand, you've chosen well.  Because these are quality tools that are backed with lifetime warranties.  So consequently, if you've come to a point that you are ready to sell Snap-On Tools, it's important on getting the most cash possible for your collection.  That's why Oro Express Chandler Pawn & Gold is the best place to take your collection.  Our pawn shop can buy your entire collection all at once, and offer the most cash possible to do so.
The following are the categories of the Snap-On products we buy:
Valuations to Sell Snap-On Tools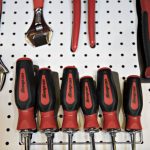 For Oro Express Chandler Pawn & Gold to offer the most cash possible, we must first determine the value they continue to hold.  So consequently, we will perform an assessment on your collection of Snap-On tools, free of charge.   Our associate will begin by examining the physical appearance of the tools.  Meanwhile, they will also make sure that all handheld tools are complete sets.  After that, any power tools brought in will be plugged in and powered up to make sure they are in good working order.  Finally, the current market value will be confirmed, and our offer will be presented to you.
*Click on the bottom right to connect with an assistant via live-chat.  Our assistant will be able to answer any questions you may have.  In addition, they can begin the process on-line, and lessen the time you spend at our pawn shop, even before you arrive.  
Turn Our Offer Into Cash
Once our offer is accepted, we will need to see your current and valid Arizona Driver's License and a few signatures.  After that, we will count out our offer in cash and hand it directly to you.  The entire process from assessment to counting out cash, can take as little as ten minutes.
If you are not ready to sell your Snap-On Tools, you can still get the cash you need by pawning your tools as well.  Please ask our associate if this is something you are more interested in doing.
Oro Express Chandler Pawn & Gold is the place to go to get the most cash possible to sell or pawn valuables.  For over a decade we have provided a viable way for Gilbert, Chandler and Mesa residents to get the cash they need and quickly!