Chandler's Best Used TV Store
Gone are the days where large televisions are something exclusive to the wealthy or the upper middle class.  Televisions have become so affordable, and at the same time so large, that even the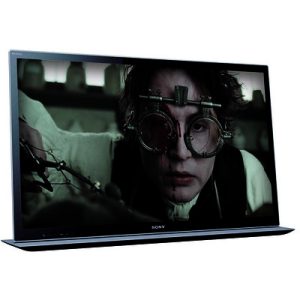 most average of households are able to have a giant sixty plus inch television within their home.  It's not even uncommon for us to have more than one.  As well as having a spare sitting in the garage!
These used televisions have created an enormous billion dollar industry; allowing people from all walks of life to have access to used televisions at a fraction of the cost.  If you're from Chandler, Gilbert, or Queen Creek and are looking for a leading Used TV Store to get yourself a new smart or LED TV, then you've come to the right place. Through our buying, selling, trading, and loaning of used TVs, Oro Express Chandler has amassed a huge inventory of Used TVs; these TVs are for sale at a mere fraction of the cost.
Buy Used TVs for Cash!
We can't stress the fact enough that at our Chandler pawn shop, we have an enormous collection of used televisions; ranging from all sizes, from LED to Smart, and from thin to big.  If you're in the market for a new television, we can almost promise that we're going to have what you need.  Before you decide to go spend over a thousand bucks, reconsider the fact that you could get the exact same product for sometimes 20% of the actual cost! That's a major advantage as a Used TV Store.
Sell Used TVs for Cash
We're one of the largest used television buyers in all of Gilbert, Queen Creek, and Chandler.  We're the leading Used TV Store due to our expertise going back decades in time.  If you'd like to get cash for your TV in order to upgrade or simply to part with an old piece of electronics, then you've come to the right place. It all starts when you bring your TV down to our pawn shop.  One of our associates will begin the appraisal.  This is done by testing it to ensure that it is good working order.  This includes simple things like scanning for channels, connect to the internet, and picture quality.  In addition, ensuring the remote can still swap between inputs so that it will control other electronics as well.
So What Brings Customers Back to Oro Chandler?
What has brought customers back to our store over and over is the last step in our appraisal process.  We evaluate what the currently used tv industry looks like worldwide.  Which is verified by searching for your exact generation of television to find other buyers and sellers.  To ensure that we're getting you the fairest price, it's important that we gauge the market.  At Oro Express Chandler Pawn and Gold, we do this for all of our customers! You don't have to worry whatsoever that you're getting a fair price when selling your used TV.  We pay the most cash possible for Smart, LED, or 4k TVs in all of Chandler.