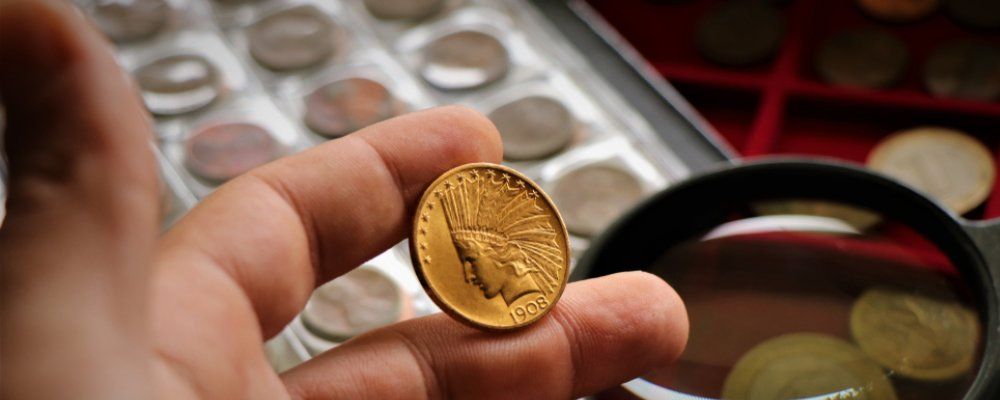 You could be sitting on a goldmine and not even realize it. There are many valuable coins out there, and you can easily find a coin buyer for it. Before selling, you need to pick the right time to sell your coin, such as when it has recently become popular, and you need to properly attribute your coin before going to a sale.
You should never attempt to clean your rare coin before selling it because you could end up lowering the value. There are many locations you can turn to, but you will find taking it over to Oro Express Chandler will lead to the best results.
Online Auctions
There are thousands of listings for collectible coins on various online auctions. Although it is simple enough to create an online account, you will have to contend with seller's fees. You also have to deal with shipping costs and you the winner of the bid may spend less than you would like.
Coin Shows
Coin shows are fun to attend, and you may even be able to get your piece graded. You may have to wait several months for the next one to pop up near you, and you will have to contend with fees.
Smelter
Since your coin will be made of silver or gold, you can just sell it to a local smelter or refiner. While it can be the simplest option, it is possible they will not buy the piece from you if you only have one coin. Refineries tend to like to deal with large quantities of metals.
Mail-In Coin Buyers
You may have seen commercials from companies offering to buy silver and gold coins. While it appears to be a quick, efficient way to sell coins, the truth of the matter is that most of these businesses are scams. These companies lowball on the prices, and you could have gotten a lot more for your item.
Local Pawn Shop
The best option is to take your coins down to Oro Express. We purchase and pawn an array of items, especially those made of silver, gold, and platinum. The process is simple and straightforward. You simply need to bring your coin down, and one of our brokers will offer a price. You will get a detailed explanation of why the offer is what it is, allowing you to get a fair price for your coin.
Contact us ahead of time to let us know you are stopping by. We provide the highest return on investment for all kinds of high-quality coins.
Image: Yannick Morelli