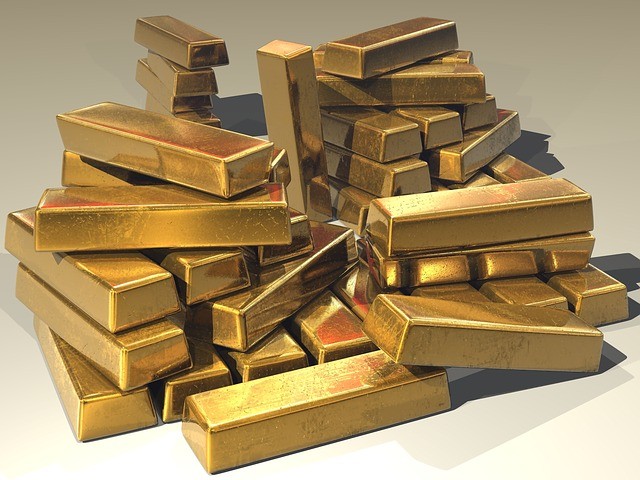 There is so much appeal to having gold: The prestige of its shine and luster, the sense of wealth in owning it, the beauty in its various forms. Gold has been a staple in our society as a core means of barter, along with paper currency, it's fellow precious metals silver and platinum, and credit. Here at Oro Express Chandler we make our services known to all gold owners and owners-to-be by providing you a place where you can get all things that glitter like the sun! Gold is welcomed here just as much as well gladly welcome customers to buy, sell, or pawn gold with us!
We Deal with All Types of Gold
Looking for a place to get the most value for your gold? Look no further than Oro Chandler! Our staff has over three decades of combined experience in gold appraisal to get you the most cash for your gold. We take the precious metal in all her forms: nuggets, scrap, jewelry, bullion, whatever you may have at the moment, we'll buy it from you and get you cash in hand for its worth. Don't let your prized possession depreciate when you need it most.
Sell Gold in Minutes
We've been the top pawn shop Chandler trusts for well over a decade.  We've been buying and selling gold jewelry, gold bars, gold coins, and everything gold related for all of this time and have become absolute experts at the process.  In fact, we've streamlined our process to get customers cash in as little as five minutes.  No matter whether it's a hundred, thousand, or ten thousand dollars that you need in the form of a gold loan or cash for gold, we can get you in and out in five minutes.  Our cash for gold rates are actually second to none and we mean that.  Many pawn shops or cash for gold locations simply pay a flat rate per gram of gold and keep those prices for a month, sometimes longer, whereas Oro Express Chandler Pawn and Gold checks the global (that's right, the world trading price) of gold daily and updates accordingly.  You can always rest assured that you're getting the most bang for your buck in Chandler, Gilbert, or Queen Creek when selling gold jewelry or buying.
Pawn Gold for Fast Cash
Not willing to part just yet with your treasure? We understand. Instead of selling to us, we offer gold loans as a temporary measure. All you do is request a gold loan and show us the gold you have in hand. We'll offer a loan amount based on it's fineness along with other factors. While the loan is in effect, we would hold onto your gold items. It's a straightforward process, but we're willing to answer any question you may have over the process itself.
As you can see, these are the more common services we offer at Oro Express Chandler. Having the experience of 10+ years of success gold purchasing/selling makes us well versed in all glittering golden matters. Finally, we will continue to be a source that appreciates this precious metal for generations to come. Just like our customers, Gold is welcomed; every time, anytime.